Kaily Hoofdman points up. She can see exactly how busy it is elsewhere in the region on a screen in Rotterdam's Maasstad Hospital. The emergency department of the Albert Schweitzer hospital turns red. "It is closed," says Hoofdman. "Stagnation outflow," she reads from the screen. That hospital has so much trouble getting the patients from the emergency room into the hospital that there is no room left in the emergency room. Ambulances with patients, or people who drive themselves to the hospital with a broken wrist, have to go to one of the other hospitals in the area for the time being.
The IJsselland Hospital then? "Yellow", says Hoofdman, a threatening stop.
The Franciscus Hospital? "Also yellow."
Welcome to the brand new capacity center of Maasstad Hospital. Kaily Hoofdman is acute care manager and integral capacity manager. Here she not only sees how busy things are elsewhere, but also what happens on the nearly three hundred beds in her own building. How many people are in the emergency department and how long have they been there. And also that there are 34 patients waiting for a place in a nursing home.
She also sees who will enter the hospital in the coming hours: 13 scheduled admissions, 20 operations. Plus the prediction based on an algorithm. "We expect 35 emergency admissions in the next 24 hours," reads Hoofdman. The system is fed with data and trends from recent years: more fractures in slippery weather, more cycling accidents in the spring, more stomachaches in December because everyone consumes more than usual, explains surgeon Jefrey Vermeulen. Hoofdman: "These forecasts are usually correct."
The most important thing is that we see in time where it will pinch, she says. In which departments the hospital is in danger of getting stuck – and where there is still some room. "Some hospitals choose to close the emergency room when it is busy," says Hoofdman. "We want to be the acute center in the region and keep the emergency open as long as possible." Which buttons do they turn, if it gets too busy? Internist Charlotte van Noord, who forms the 'capacity core team' together with Hoofdman and Vermeulen: "We first check whether there are patients who can go for early discharge. Is there home care? Or a place in a nursing home or a rehabilitation clinic? We can also cancel planned operations, although that is really the very last resort."
Longer waiting lists and waiting times
Healthcare is becoming scarce in the Netherlands. That was the gloomy conclusion of the Dutch Healthcare Authority (NZa). Hospitals are struggling with waiting lists and more than 100,000 delayed treatments, NZa wrote in October. And it's just not possible to catch up with that backlog. "Waiting lists and waiting times will get longer and longer in the coming years."
How do you distribute care in times of scarcity? How do you determine which patient to operate on? And who should wait?
Three employees of the Maasstad Hospital in Rotterdam explain how they plan and make choices. And also what the downside of efficiency is.
Kaily Hoofdman turns the corner into the long corridor that leads to her own study. "We have been running at 100 percent for the past few months," she says. All ten operating rooms are open. "But you only catch up with care if you do more than 100 percent." In addition, more patients have been coming through the emergency department lately than expected. "We don't know exactly why." The waiting lists are therefore not getting any shorter, says Hoofdman. "They remain stable at a high level. We are not catching up."
Now, for example, they could operate every evening, says Hoofdman, and every weekend. "We do that in an emergency, but if you start working overtime structurally, as people double shifts start running, then no one can keep it up for long." In addition, structural overtime is expensive and financially not feasible for the hospital.
Normally, care in hospitals follows a pre-made plan. Around the summer the puzzle starts. Based on historical and demographic data, such as the population around the hospital, their age and health, you can calculate how many patients will break a hip next year, how many will suffer from a worn-out knee. Talks are being held with the health insurers, explains surgeon Vermeulen. "Are we going to focus extra on obesity this year, for example? Instead of three hundred, can we do four hundred gallbladder surgeries?" The OR manager then looks at what fits into the schedule. Vermeulen: "Each operation has an average duration. A stomach reduction takes an hour. A pulse also an hour."
In addition, an inventory is made of how many lab results are associated with those interventions, how many MRI scans are required, and how many X-rays. "Can we find the people for that?", says Hoofdman. "And what will that cost?" Based on all this data, a hospital decides how much care it will provide.
Covid changed everything
Then Covid came in 2020, and those patients were not in any annual plan. Not only stomach reductions and worn-out knees were shelved, care that could not wait, such as transplants, was also sometimes postponed. "There is always a bit of stretch, for example for flu waves," says Hoofdman. "And even with a severe flu, an operating room sometimes closes. But the annoying thing about Covid was that it involved extreme numbers. It was a disease unknown to anyone, and patients all had to be treated in isolation. That didn't fit."
Because it is not possible to operate night after night and nurses are scarce, Maasstad is trying to gain space in a different way. There were no dashboards before Covid, says Vermeulen. Let alone a capacity center. At the end of the shift, doctors walked around the wards with a notepad in hand. "How many beds do you still have available? And who will be going home later?" That 'scrap', he says, did not provide an overview – money and time were lost. "We had nurses for three hundred beds. And they were there even when there were no patients in them. That luxury is no longer there."
Internist Charlotte van Noord explains that they now not only have a better picture of the current situation, they can also look ahead: "Now we know that tomorrow will be busy. And also what it will look like in two weeks. Now we see it coming when it no longer fits. The pressure to become more efficient has been accelerated by Covid."
Do not finish from bottom to top
Those who can predict what will happen can intervene sooner. But what do you do with the long list of waiting patients in the meantime, how do you plan it?
What is in any case impossible, says Kaily Hoofdman, is to simply work through the list of patients from bottom to top. "Emergency operations, for example, always take precedence." The Federation of Medical Specialists has assigned an 'urgency class' to all surgical procedures: 'U1' means immediate operation (heart attack, cerebral haemorrhage), 'U2' within a week. Surgeon Jefrey Vermeulen: "Every specialism reserves operating time for this."
The time that remains in the operating schedule after deducting those emergencies is, in principle, divided fairly among all specialties, says Vermeulen – regardless of the length of their waiting lists. And if you scale down, you have to everyone to hand in. Hoofdman: "You can't say, then we will no longer do dental surgery at all from now on. If a patient meets the urgency class, it will simply be included in the schedule."
So much for the paper reality. Practice cannot always be captured in protocols. "For example, we believe that oncology should always continue," says Hoofdman. Maasstad does not follow that guideline that some tumors are 'U3' according to the guidelines, and that patients can wait up to six weeks for an operation. "In addition to U1 and U2, we always give priority to oncology," says Hoofdman. Vermeulen: "The plastic surgeons have sometimes been unable to operate for months during Covid. That requires good communication, but was fully accepted."
And sometimes a patient is 'U4' on paper, but is in so much pain that a doctor still decides to put that patient forward. Kaily Hoofdman: "That is up to the specialist. The patient has had it in his consulting room. If someone can't get out of their chair because of the pain, it's not life-threatening. But you notice in such cases that urgency classes do not always say anything about how badly an operation is needed." Surgeon Vermeulen cites the example of a patient with gallstones who presents to the emergency room three times with pain. "Then we remove them from the waiting list, otherwise such a patient will keep coming back. That also takes time."
It works the same way when canceling planned operations, he says. "I go through the entire operation list and estimate who can wait." The doctor treating that patient can then object: "Because that specialist has arranged for an operator who comes from elsewhere, for example. Or because special material has been ordered for an operation. There is a whole process behind every patient." Hoofdman: "That is really based on trust and consultation."
Not only the OR room itself is a factor, the free beds in a hospital also play a role in the question: which patient goes first? Because for the operating room and the staff it usually doesn't matter whether they perform five one-hour procedures or one long five-hour operation. That does matter to the hospital: in the first case five patients have to be admitted, in the other case it concerns one bed. Hoofdman: "Sometimes you say to the orthopedist, for example: you are not allowed to schedule more than so many patients."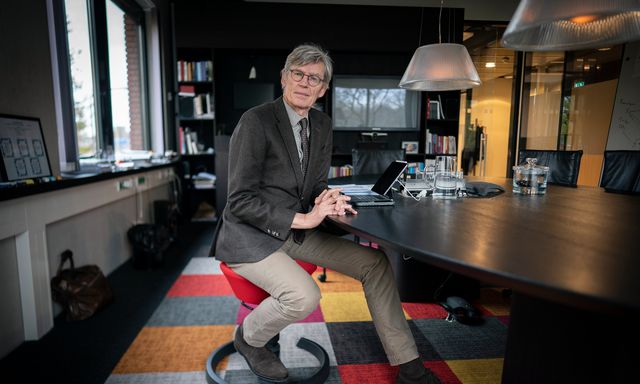 Read also: Even with a referral, you do not just get to see the specialist in this hospital: 'The lady insists that she wants to see a specialist'

Dilemma's
No matter how tight you can arrange it on paper, in times of shortages irrevocable dilemmas arise, as the three parties involved know. For example, Hoofdman says that nurses sometimes called her last summer because they were tired. Covid has made a switch, the hard work, the many patients who died. And now, they said, there is a lot of surgery. "But then the doctor said: this patient has already been called off. We really can't keep them waiting."
And what if the required bed for that patient is full? Hoofdman: "Sometimes we transfer a patient to another department. A simple surgical patient then gets a bed in the cardiology department, for example." The nurses have to switch gears or ask for help from a colleague. The surgeon walk a little further. "If only I can help that patient, he reasons."
Or a trauma surgeon gives a patient the option of performing an intervention through day care: surgery, no bed. In the event of complications, such a patient must then come to the emergency department from home. "You do it to accommodate the patient," says Kaily Hoofdman, "and never in dangerous situations. But they are not always the most comfortable solutions."
It is "a bit of Maasstads", say the three: be flexible, tackle it. "In the short term, doing a lot is nice," says Hoofdman. "But we also consider the question: what does that do to nurses? We have quite a high absenteeism. And if you asked the patient: wouldn't he rather come back later if there was more time for him?"
A version of this article also appeared in the December 6, 2022 newspaper