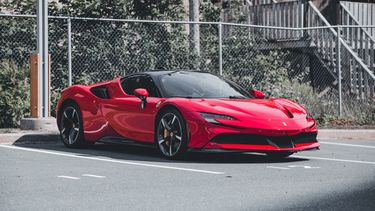 In 2014 musician Deadmau5 got into trouble with Ferrari. The brand was furious that the Canadian DJ was a Nyan Catwrap on his 458. There are strict rules for Ferrari owners. We list five bizarre rules below.
Deadmau5 thought he was being funny when he turned his 458 into 'Purrari'. It became a meme on wheels. The famous Nyan Cat was pasted on the side, rainbow and all.
Strict rules for Ferrari owners
Shortly after the car manufacturer got wind of this, an angry letter fell on the musician's doormat. It contained a not-so-friendly request to immediately remove the wrap from his car. Ferrari has, according to the brand itself, a reputation to uphold. To ensure that good name, the following rules apply to Ferrari owners.
1. Not a pink Ferrari
You don't have to ask the brand for a pink Ferrari, because the sports car manufacturer is not fond of that. Herbert Appleroth, the former CEO of the Australian and Asian arm of the brand, even told an Australian news site: "It's a brand rule. No pink Ferraris." That is clear language.
2. Keep your Ferrari for at least a year
In the United States, the brand would make buyers sign a contract stating that they cannot sell their Italian thoroughbreds within a year. On owners forum Ferrari Chat one owner says the following: "If you break this contract, you will not only get legal hassle, you can also forget to ever buy a new Ferrari again."
3. Ferrari takes priority
If you still want to sell your Ferrari after more than a year, the brand will be given priority. Before you offer your Italian sports car as a cheap second-hand car, you should go to a Ferrari dealer. This way, the brand can determine where your car ends up.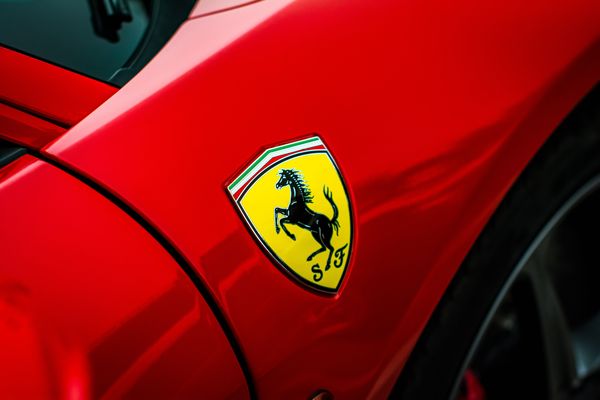 4. No tacky photos or self-promotion
The Italians even have an opinion about the photos you take with your new supercar. Fashion designer Philip Plein also knows this. He took a somewhat raunchy photo with his 812 Superfast, promoting his new shoes. The car manufacturer sent lawyers to the designer to prevent image damage.
5. Don't mess with the logos
You are also not supposed to mess with the logos of the brand. The prancing horse is sacred. Replacing it with a cat, as Deadmau5 has also done, is out of the question. So were the high lords in Italy not amused.
Due to the bitter relationship with the Italian brand, the fun was a bit off for Deadmau5. Fortunately, he got his money's worth at competitor Lamborghini, which is apparently a lot more relaxed. The DJ bought a Huracán and gave it the Nyan Cat-make over. Tip from Flip: did you have a problem with Ferrari? Then buy a Lamborghini.
Did you see a mistake? Mail us. We are grateful.