The name has hung on the facade in numerous variations over the past hundred years. 'Firma JH van Eerdt', named after the founder. 'GL van Eerd Groothandel', a reference to the cousin who took over the company. Under his son Karel this text was replaced by the more general 'Van Eerd Groep'. Not long after that he added the word 'Food'.
Although the name of the founders was exchanged in 2005 for Jumbo, the supermarket formula that Karel van Eerd took over in the early eighties and developed into a national success, the family behind the company remained emphatically visible. Karel's portrait hung at the entrance of the shops until a few years ago, his wife Kitty gave cleaning tips in the brochures for years. Whenever a store was opened somewhere, at least one family member was always there to convey the 'Jumbo feeling'.
The same family is now forced to take a step back. This week Jumbo announced that Frits van Eerd resigns as chief executive. The son of 'Mr. Karel', who died last year, temporarily stepped down in September, after more than twenty years at the top of the company. Last Tuesday, Jumbo announced his successor: Ton van Veen, the former chief financial officer, who has temporarily replaced Van Eerd in recent months.
The reason is a painful one for the family: 55-year-old Van Eerd became involved in a large-scale investigation into money laundering in September. He is not a prime suspect, but was detained for questioning for five days. A personal and administrative blow, but also a publicity drama. Whenever the name Jumbo came up, it was in combination with words such as money laundering and VAT fraud.
A quick acquittal might have solved that, but it is now clear that a verdict is still a long way off. The Telegraph revealed earlier that the suspects probably early next year come to court for the first time. Moreover, according to Jumbo, Van Eerd has now come to the conclusion that he no longer wants to be a top man, even after a positive conclusion of the investigation for him.
Emotion and rationality
This departure has major consequences for the supermarket group (annual turnover: 10.3 billion euros, 100,000 employees). It means that, for the first time since its foundation, no family member is involved in the day-to-day management of the family business. A Van Eerd took the decisions for more than a hundred years. Now that responsibility lies with an 'external director'. The role of the family will soon be limited to that of shareholder and supervisory director.
A successor from outside is sometimes hard for a family to swallow, knows Joost Vat. He is a partner at BDO consultancy and specializes in family businesses. After four generations as a "family-run company", Jumbo now continues as a "family-controlled organization", according to Vat. "For many owners, that feels a bit uncomfortable. As if you give the wallet to a stranger and say: good luck with it."
Also read this profile about Frits van Eerd: unconventional Jumbo CEO with a (too?) love for cars

In any case, the succession process in a family business is much more complex than in other organizations, says Vat, even if the new CEO comes from the family itself. When the CEO leaves a listed company, he almost always leaves the organization as well. But in family businesses, the former director often remains involved as a shareholder, sometimes also as a supervisory director. There is a danger that he will be "just back on the doorstep the following Monday."
In addition, emotions play a much stronger role in family businesses, says Vat. The name hangs on the facade. If one child is named successor, the other may feel passed over. And if the successor chooses a different course, it is sometimes difficult for the predecessor to deal with it. "Of course you want to make decisions rationally. Because it's all about the continuity of a company. But in a family business you have to connect that ratio with the emotion."
The complexity and emotion are largely due to the different roles that family members often have, says Roberto Flören, RSM professor of family businesses at Nyenrode Business University. To make this transparent, it helps to see a family business as three overlapping systems. All three have their own interests, which must be carefully weighed up at the time of major decisions.
"First of all, you have the family system, which is based on emotions. You want to keep harmony there: family members must want to see each other at Christmas." In addition, there is the business system, which is much more rational. It's about the survival of the organization. "And finally, you have the property. Owners want that to yield returns."
For example, a family may prefer to appoint a successor from its own circle, but that candidate is actually not good enough. That choice would be in the interest of the family, but not of the company. Although there is a real chance that such a thing will not be good for the family in the longer term, says Flören. "Nothing is more painful than having to fire your son or daughter."
To provide insight into these roles and interests, Floren prefers to start mapping them out as early as possible. Ideally, business succession is a "plannable process," he says. That can take years – from the first thoughts about quitting to naming a successor. Yet there is always the chance to be surprised. Because a driver falls ill, dies or – as with Jumbo – is confronted with an event that forces him to stop.
Research Erasmus University
Most families often start such a search with a preference for someone from their own circle, sees Joost Vat of BDO. According to him, that is also understandable: a successor from the family is "worth gold" if he or she functions. "If someone knows what is going on, the lines are shorter. So I always say: if you have two candidates who are more or less equally good, always go for the family member."
But just as often there is also a lack of family members who are strong enough for such a role. In such a case choosing a successor from within is risky. Research by Erasmus University together with BDO and Rabobank showed in 2016 that only 30 percent of family businesses survive the first generation change. After three generations that is still 3 percent. This may be because the previous generation continues to hold the reins too tightly, but also because the new generation feels paralyzed by everything its predecessors have built up and then starts to avoid risks.
So there are plenty of situations in which an external director is the best choice, says Dirk Harm Eijssen, co-founder of Gwynt, a consultancy for family businesses. Someone from outside brings new knowledge, a fresh look, and can make an organization more professional. Families themselves often find the latter particularly difficult, notes Eijssen. "But it is necessary to be able to keep up with the market."
The choice of an external director demands something from both the new CEO and the family, says Eijssen. There is a danger that family members, and especially the former driver, will find it difficult to distance themselves. "We always say: go on a cruise for three months. Give the new director a chance. Sometimes such a change requires considerable counterforces. Can be a strong supervisory board, but also family members who appeal to the former director."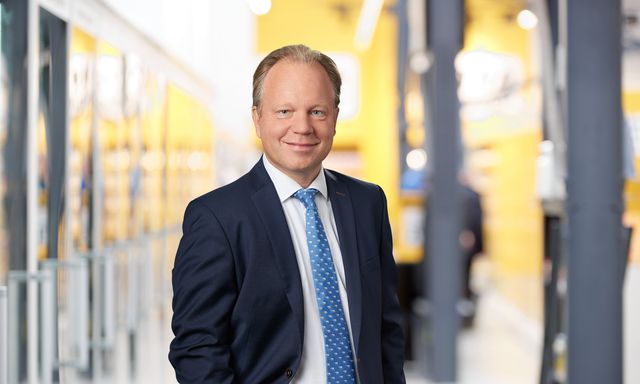 At the end of 2020, NRC made a large profile about Van Eerd's successor: If Ton van Veen doesn't want it, the Van Eerd family won't

Conversely, a director from the outside must realize by which emotions and history he is surrounded, says Eijssen. "If you make a decision – even apparently simple – discuss it in advance with the former director. So don't think: I can save money, I'll throw out an expensive supplier. Perhaps that is a good acquaintance, with whom the family has been doing business for years. This can be a good choice from a business point of view, but emotionally it is not smart."
It helps if an external top executive doesn't have a very big ego, says Eijssen. "Of course you have to be clear and straightforward, but a personal agenda and urge to prove is very bad for family businesses. You have to put yourself at the service of future generations."
Eijssen always compares a family business to a teddy bear. "The family doesn't just give that bear to you. Because when you're on the business, you're on the family. The first time as a top man is not about great deeds at all. You have to gain the trust so that the family dares to give you that bear. That is the most important thing to be successful."
Whoever starts such an assignment with too businesslike glasses runs the risk of insulting or discrediting the family, BDO partner Vat has also noticed. "If necessary, you have to make adjustments. But you also have to realize that you owe the chance to fill this place to the family. That requires a certain amount of respect and gratitude."