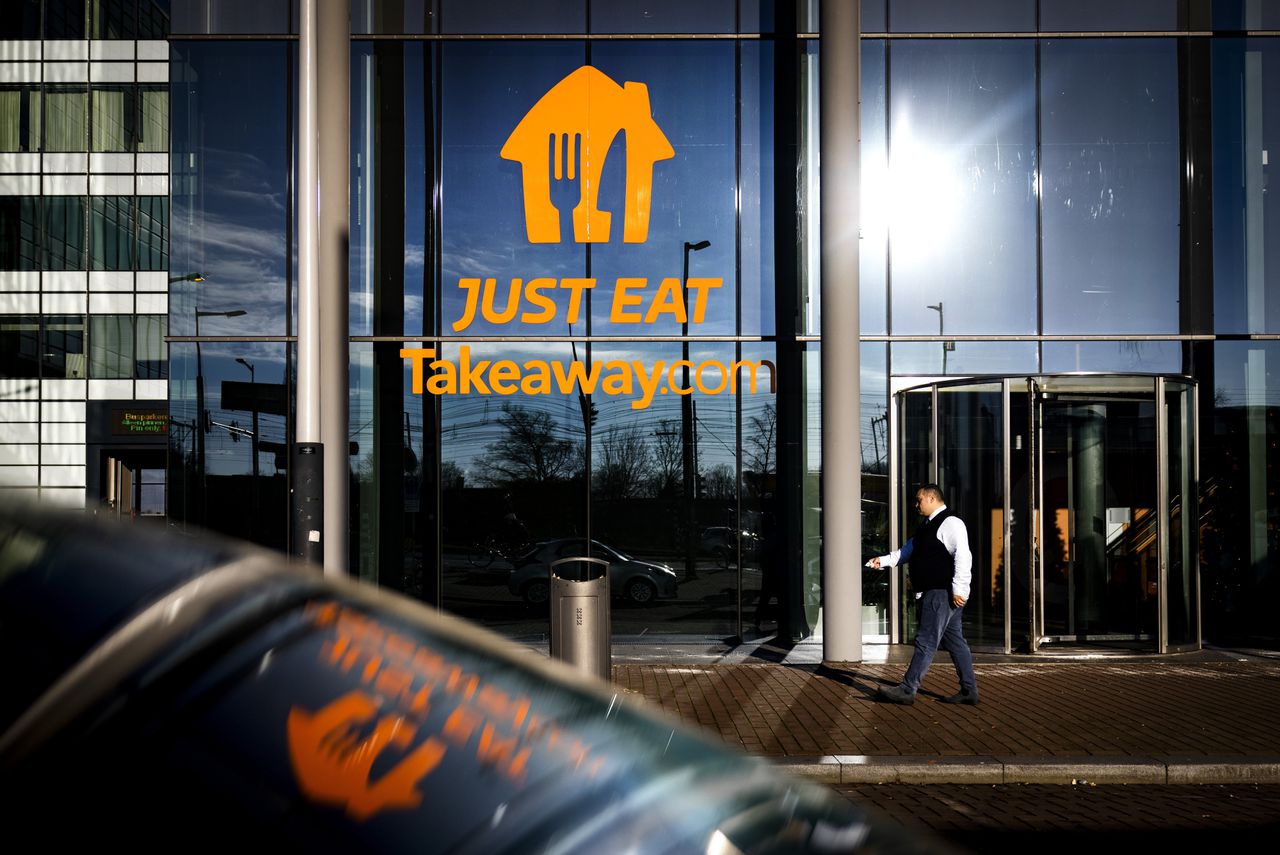 For meal delivery company Just Eat Takeaway.com, 2022 was a year of "significant progress". From the start of 2021, when the explosive corona growth stalled, costs rose and money flowed away, CEO Jitse Groen was able to screen with profit again since last summer. At least, operating profit. The Dutch group suffered the largest net loss in its history, according to the annual figures on Wednesday.
There is a big difference between the two, Groen emphasizes in a telephone explanation. In net terms, the company that started in the Netherlands as Thuisbezorgd.nl suffers strongly from depreciation. For example, in the first half of 2022, Just Eat Takeaway already had to write off 3 billion euros from the American meal delivery company Grubhub, which had been bought for 6.4 billion two years earlier.
Another write-off followed in the last six months, this time on the British Just Eat. Since Groen merged his Takeaway.com with that meal delivery company, that group has lost 1.5 billion euros in value. This is the result of what happened in the financial markets last year: because investors became more cautious, all meal delivery companies actually lost value.
The net loss therefore does not show how Just Eat Takeaway is doing, but mainly says something about "the environment", according to Groen. About the economy, but also about the investor. "It is not as if we now suddenly have to pay 6 billion," Groen wants to say. "This will not affect our operation."
Has the amount been deposited indirectly by the shareholder? The investor who saw about 80 percent of his investment evaporate in just over two years? Neither, thinks Groen. "This is a pure accounting loss. There is absolutely no one who has paid 6 billion here."
'Basically healthy'
According to the CEO, the most important question to ask with figures is whether a company is "core healthy". "And then the answer here is yes: profitability is increasing on all fronts." The Dutch delivery platform was left with 19 million euros for tax and one-off costs. That was entirely due to the last six months: in the first six months, Just Eat Takeaway had an operating loss of more than 130 million.
Especially in the United Kingdom and North America, Just Eat Takeaway (turnover of 5.6 billion euros, 15,900 employees) started to earn more: in Northern Europe the company had been profitable for many years. Investors have been particularly frustrated recently about the performance of the latter branch: due to the substantial losses and falling share prices, they increasingly wondered last year whether it wasn't time to quickly say goodbye to the loss-making Grubhub.
Although some major shareholders aimed for a departure from the top of the company – and the chairman of the supervisory board also resigned for that reason – Groen says he has "no special feeling" about 2022. "Every year is busy for us. In one year the causes are just different than in the other. But it's not like we had to work exceptionally hard."
It was, he emphasizes once again, not Just Eat Takeaway where something changed. It has been trying to build a profitable food ordering site for "twenty years", says Groen. The change was once again in the environment, the shareholder. "Many investors have seemed to have lost interest in profit in recent years," he says. Growth was more important, even if it came with significant losses. "That's starting to change a bit now."
A version of this article also appeared in the newspaper of March 2, 2023