Industrial group SHV wants to sell three of its eight business units. The company of the Fentener van Vlissingen family puts lifting and transport company Mammoet, technical wholesaler Eriks and the South American activities of catering wholesaler Makro up for sale. The company announced this on Monday.
In a strategy update, SHV describes that it is "not the best way forward" to keep all eight parts in-house. According to the company, another owner can realize more growth with Mammoet and Eriks, who have been underperforming the rest of SHV for years. For example, on a turnover of 1.6 billion, Eriks achieved a profit of approximately 5 million euros in 2021.
The decision will affect a total of approximately 15 percent of the group's turnover. It amounts to about 20 billion euros.
Making room for investments
By relinquishing these three components, SHV wants to make room to invest more in other branches, such as fish and animal feed producer Nutreco and gas trading company SHV Energy. For example, it wants to build biogas factories, a spokesman said, and construct solar parks. SHV also wants to see if it can further expand Kiwa, a certification company that it took over in 2022.
The fact that conglomerates are focusing on fewer activities is a trend that has been going on in the business world for some time. A diverse portfolio no longer counts as a smart strategy, as it did in the 1980s, when companies like General Electric promoted this approach. A well-known example is Philips, which floated its lighting branch on the stock exchange in 2014 to focus on healthcare technology such as MRI scanners. General Electric is also today only a shadow of the once huge concern.
Bribes
It is striking in the case of SHV that it is divesting exactly the industries for which it had to make millions in settlements in 2021 due to corruption. The family group paid the OM 41.6 million euros after allegations of bribery, forgery and violation of international trade sanctions. Employees of the companies have paid bribes to officials in several countries to win contracts. The sale has nothing to do with this, CEO Drost told The Financial Times.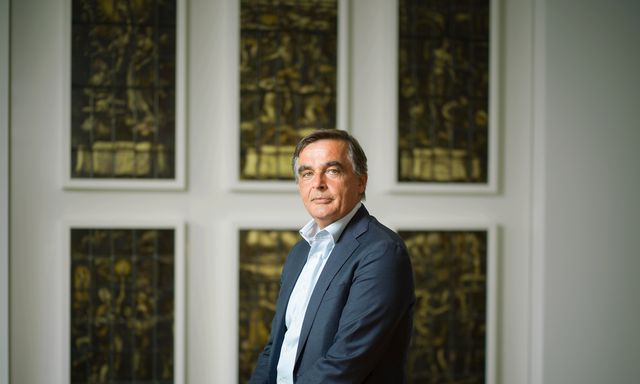 Read also this interview with CEO Jeroen Drost from 2021 about the corruption issue

SHV, founded at the end of the nineteenth century as a coal trading company, was best known for decades as the owner of the catering wholesaler Makro. The company already sold most of that in the 1990s, but it still retained 107 stores in South America. He is now also putting it up for sale, because the shops are finding it increasingly difficult to stand up to competitors Carrefour and Casino. Because of the good locations of the stores, CEO Drost hopes to get a good price for this part of SHV.
SHV has now completely left Russia. A Nutreco animal feed factory, part of the group, was sold to local management for 1 euro. Mammoet's Russian branch has been sold to a Chinese company. Drost was one of the few top executives to provide a precise explanation in 2021 of how his company operated in Russia after the start of the war in Ukraine. In the FD he outlined how difficult it was to tell managers in Russia that they were no longer allowed to transfer money to certain banks. "We say from Utrecht that they are not allowed to do that, but that makes our people quite nervous on site. I understand that, because the Russian government is tough. Before you know it you will be in prison."
A version of this article also appeared in the newspaper of March 15, 2023