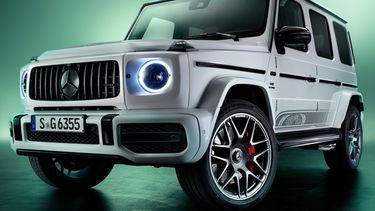 Germany withdrew its support for the European fuel car ban at the very last minute. And now our eastern neighbors appear to be working on a counter-proposal, together with six other EU member states.
We know that there is resistance in Germany and Italy to the ban on fuel cars, but apparently they have nothing to do with it in Eastern Europe either. Hungary, Poland, Romania, Slovakia and the Czech Republic are also against.
From 2035 European ban on fuel cars
The EU wants to ban the sale of new cars with a combustion engine from 2035 and that proposal must change, says German transport minister Volker Wissing.
Exception for cars on synthetic e-fuel
According to him, an exception should be made for fuel cars that run on e-fuel, synthetic petrol or diesel that would be CO2 neutral.
Germany sabotages EU ban on fuel cars at the last minute
"A ban on the combustion engine, while it can be used in a climate-neutral way, does not seem to us to be the right approach," says Wissing. Although he forgets to add that this was not always the German position.
Germany's sudden turn arouses irritation
The European Parliament expressed its support for the ban on fuel cars in October. Last week, only the member states had to agree. Normally this is a formality. But then suddenly there was the turn of Germany.
Why hardly anyone in Germany wants to work for Tesla
There is a lot of irritation about this in Brussels. It hardly ever happens that a country changes its mind at such a late stage. The member states were supposed to sign the law last week. Normally this is a formality.
Italy worried about Ferrari and Lamborghini
Incidentally, the resistance of Germany and Italy does not come as a complete surprise. Both have important automotive industries, with Italy particularly concerned about Ferrari, Lamborghini and Pagani.
This electric camper from Germany is affordable
The development of the e-fuels that Germany is talking about is in its infancy. Synthetic fuel is expensive and not yet produced in large quantities. Large amounts of electricity are required to make e-fuel.
Did you see a mistake? Mail us. We are grateful.