From a tenner police station to a model of the Colosseum costing hundreds of euros: almost a century after its creation, Lego building sets continue to appeal to children (and adults), who have taken the Danish toy brand through wars and inflations. helps.
On Tuesday, the company (27,000 employees) published figures that showed little impact from the current economic problems, such as high inflation and stagnant growth. And that while competitors such as Mattel (from Barbie) and Hasbro (known from Transformers and clay brand Play-Doh) have recently produced poor results. Lego's turnover increased by about 17 percent in 2022, to about 8.7 billion euros. This was not only due to passing on the higher raw material prices to customers: it simply also sold a lot more colored blocks. Profits also increased as a result, to approximately 1.85 billion euros. "In general we are very satisfied," said CEO Niels Christiansen dryly when presenting the figures.
Founding family
Founded in the 1930s and still owned by the founding family, Lego has been a success story in the toy industry for many years. A few years ago, the building block manufacturer overtook Mattel in terms of turnover and thus became the largest toy company in the world.
There are many reasons why it continues to grow. For example, the company has for years had a clever strategy of 'piggybacking' on well-known pop culture icons, from Volkswagen vans to the sitcom Friends. The building sets that result from this often do well, not least with adults. Last year Star Wars and Harry Potter were favourites.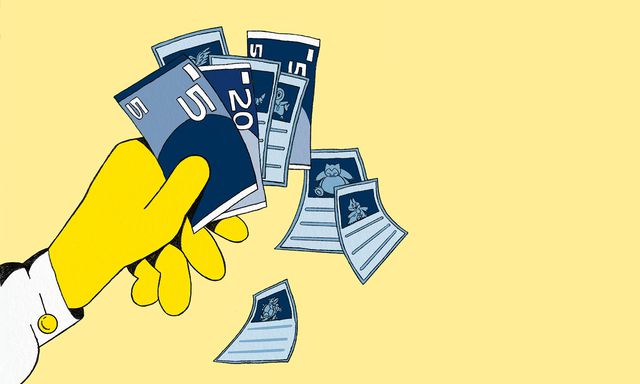 Read also: Collecting as 'kidult' again – it's not as innocent as it used to be

In addition, according to CEO Christiansen, parents often estimate Lego as an educational product that lasts a long time. Lego also benefits from its own extensive network of shops, often at prominent locations in cities. Last year, the company opened about 155, mainly in China, bringing the total to almost 1,000 stores (Lego closed as many as 81 stores in Russia). This year it wants to open an additional 145, again mainly in China. According to Christiansen, this should lead to 6 to 9 percent growth.
Worldwide Lego factories
A striking aspect of the Lego business is that Lego has factories worldwide that serve local markets, rather than making and shipping everything in one place. With this approach, Lego claims to be able to prevent many problems in the supply chain – for example with container transport at sea. There are factories in Denmark, Hungary and China. The intention is to add new locations in the United States and Vietnam.
Last month, Mattel and Hasbro reported disappointing numbers. Hasbro wants to lay off 15 percent of its staff after it had poor numbers in December. At Mattel, revenue in 2022 remained flat compared to the previous year, with a profit drop of 9 percent.
A version of this article also appeared in the March 8, 2023 newspaper