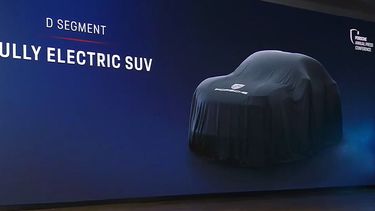 Porsche competes with the Aston Martin DBX, Ferrari Purosangue and Lamborghini Urus. We just have to wait for the German super-SUV. The K1 – as the model is codenamed – will only be on the market in 2027.
During the presentation of the annual figures, Porsche also told a few things about upcoming models. The brand wants to focus even more on luxury and exclusivity, with a lot of attention for limited editions and the Sonderwunsch program.
Electric Macan finally on the market
Electrification will of course play a major role in this. Next year, the delayed electric Macan will finally be on the market, followed in 2025 by the also electric 718.
Even bigger SUV for China and the US
Then it is the turn of the successor to the Cayenne, which will be joined by a model above it in 2027. Why there will be an even bigger SUV? Because there is a demand for it from China and the United States.
Why the Porsche 911 Sport Classic is 250,000 euros (!) more expensive in America
The top electric SUV is provisionally referred to as K1. It gets an even more distinct coupe look than the Ferrari Purosangue, with Taycan-style headlamp units and the roofline of the Panamera.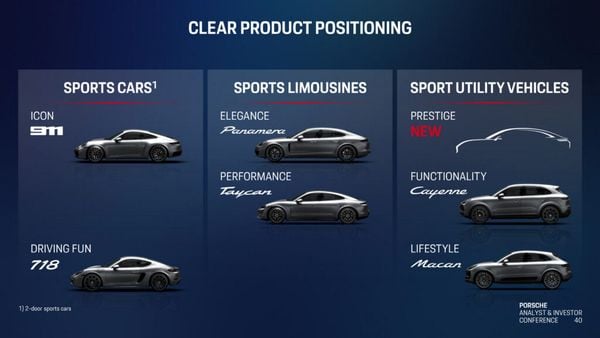 Make green great again! A green Porsche with green leather is very good
According to Porsche, the K1 will be on the SSP platform of the next-generation Taycan, the interior will be revolutionary new and the model will have extensive autonomous functions.
Porsche achieved a record profit in 2022
The K1 should provide even more profit and Porsche has nothing to complain about. The manufacturer achieved a profit of 6.8 billion euros (plus 27.4 percent compared to 2021) on a turnover of 37.6 billion cars (plus 13.6 percent). An absolute record.
The Porsche 911 Dakar is so cool that it still smokes Rothmans cigarettes
Last year, Porsche delivered exactly 309,884 cars, which is an increase of 2.6 percent compared to 2021. This year the brand has two important anniversaries to celebrate: sixty years of the 911 and seventy-five years of sports cars.
Did you see a mistake? Mail us. We are grateful.